Are you a sucker for pretty paper goods?  I know I am. So naturally, when my fiance suggested online invitations I froze (can you imagine my face?).  I get the ease of having everything online and yes, it's much cheaper.  But I love the feeling of holding a well designed card or invitation.  Perhaps it's because I know how much work goes into designing these pieces so I really can appreciate it.  I never throw out a good business card or invitation - in fact, I have a box full of them.
For my wedding, I will be designing my own invitations and I am on a very tight budget.  Which means no letterpress or gold foil (insert sad face).  But hey, I got my dream business cards so I can't complain.  In search of some inspiration, I stumbled upon a few pieces that stole my heart.   A great font combo, a nice heavy card stock and some bold patterns can really make my heart flutter so those are definitely some of my must-haves: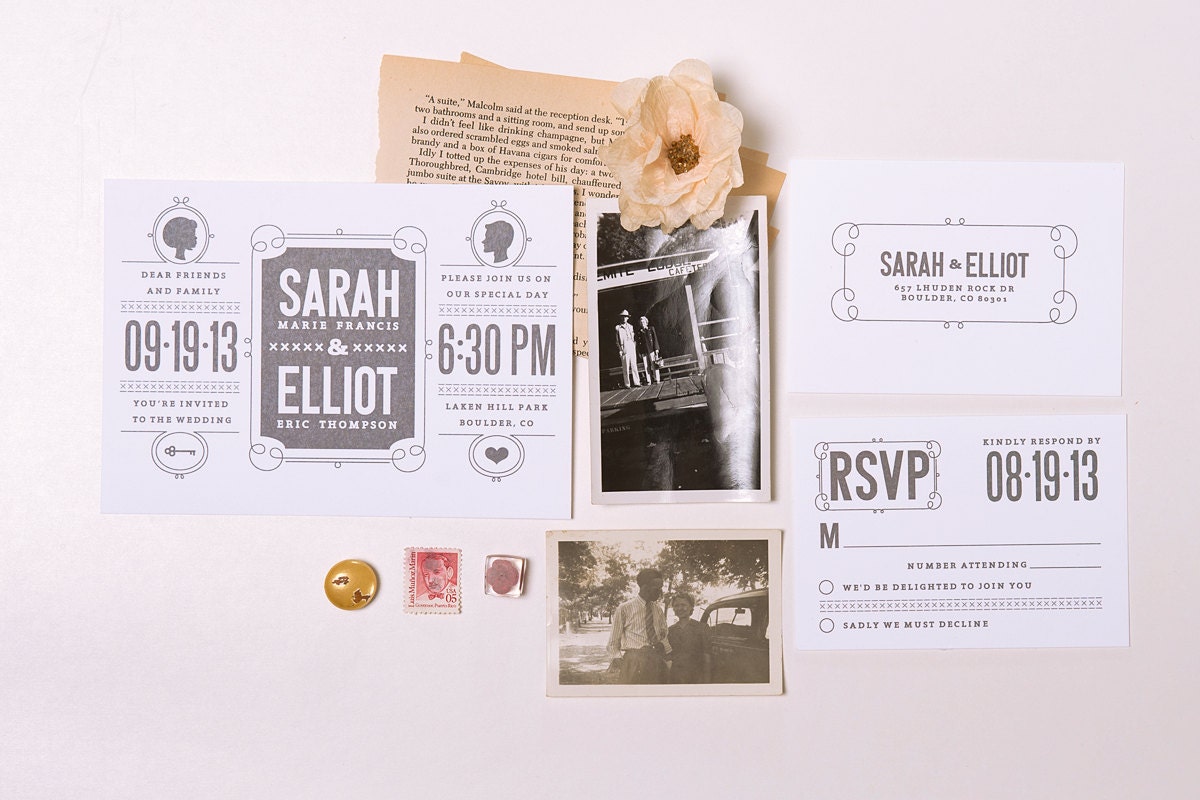 I'm leaning towards something a little more laid-back and fun - just how we want our wedding day to be!
What do you think?  Do you have any favourites?  Married ladies, do you still have your wedding invitations?   I'd love to know!