Hello! It's a new year and life has gotten super busy. My Louis XVI chairs have been collecting dust in my kitchen but now I have good news. I start my upholstery class on Monday and I am beyond excited! I've been waiting patiently and now I will finally learn how to re-upholster my beloved Louis.
I still haven't figured out what kind of finish I want for the wood. I've stripped the paint off 2 chairs and right now I'm thinking of going with a whitewashed look, letting some of the natural wood grain show. There are endless fabric options but I'm kind of torn between a bold pattern or a classic neutral. Any thoughts?
A bold black & white pattern...
source: www.cococozy.com
Mixing a bold pattern with solid fabric...
source: www.habituallychic.com
A neutral fabric with a tufted back...
source: www.zinhome.com
A bold solid colour...
source: www.apartmenttherapy.com
Another neutral fabric. Restoration Hardware style...
source: www.restorationhardware.com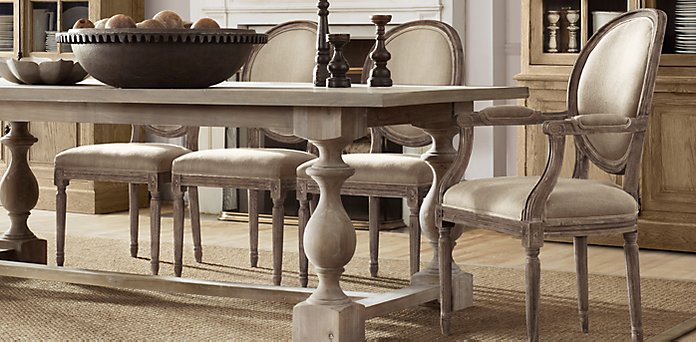 Given that I love classics but also an eclectic mix of styles, I'm definitely leaning towards 2 of the above options. I'd love to hear what you think!
To read past posts about Project Louis, click here.